VAWD Accredited Pharmaceutical Drugs Distributor
At Pharmox, our goal is simple: to provide our clients with exceptional service and exceptional prices. With over decades of experience in the industry as a licensed wholesale drug distributor, we are uniquely equipped to offer pharmacies generic pharmaceuticals at significantly discounted prices.
Our wholesale drug distribution service includes:
A large inventory over 1000 SKU
Ordering accuracy
High fill rates
Drug shortage avoidance
A wide portfolio of products
DSCSA Compliant
Online Pedigree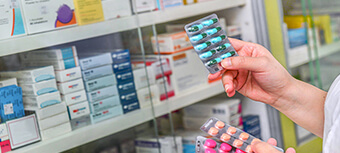 Our representatives focus on the details of every transaction, which translates to substantial savings and excellent drug wholesale prices. With our supply and distribution network, you have access to a complete selection of discount dermatology medicines at the best wholesale price.